Lexham Press is pleased to announce the publication of a major series of new translations of Abraham Kuyper's key works in public theology. Never before available in English, these works will introduce a new audience to the thoughts of one of Christianity's most thoughtful public theologians.
Comprised of 8 key works spread over 12 volumes, this series will be made available in both a high-quality hardback edition and an enhanced electronic Logos edition.
Join for news from Lexham Press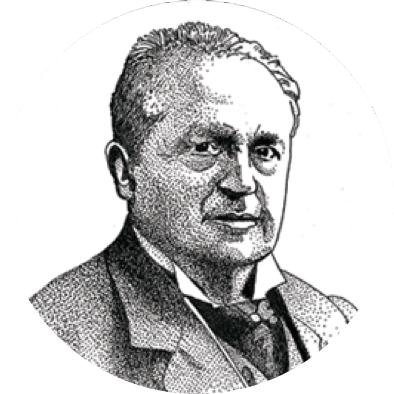 About Abraham Kuyper
Abraham Kuyper (1837–1920) was one of the most extraordinary individuals of his time. A prolific intellectual and theologian, he founded the Free University in Amsterdam and was instrumental in the development of Neo-Calvinism. He was also an active politician, serving as a member of Parliament in the Netherlands beginning in 1874 and serving as Prime Minister from 1901 to 1905.
At this intersection of church and state, he devoted much of his writing towards developing a public theology. His passion was to faithfully understand and engage culture through a Christian worldview. The most famous example is his articulation of the doctrine of common grace. His work has influenced countless others, including Francis Schaeffer, Cornelius Van Til, and Alvin Plantinga.
In the video below, Richard Mouw, professor of faith and public life at Fuller Theological Seminary, and James Bratt, professor of history at Calvin College, discuss Kuyper's legacy and how Kuyper's thoughts speak into modern culture.
Coming Soon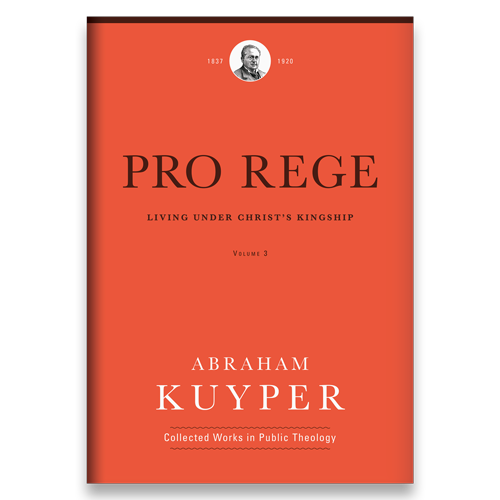 Pro Rege, Volume 3
Abraham Kuyper believed that Jesus is King of all creation, making it absurd to distinguish between Christian life inside and outside the church. In previous volumes of Pro Rege, Kuyper examined Christ's universal kingship and its implications for the life of the church and the family; in this third volume, he extends his analysis of Christ's kingship and rule to areas of society not encompassed by the family and the church—specifically, culture and the arts, civil society, and government.
Ask for it at your local bookstore.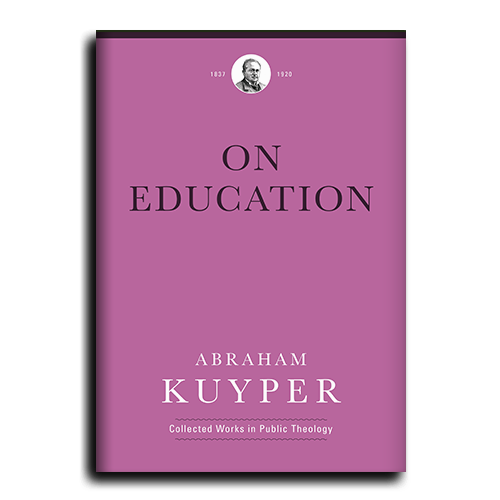 On Education
Among Abraham Kuyper's many accomplishments was his founding of the Free University of Amsterdam, where he also served as president and professor of theology. This collection of essays and speeches presents Kuyper's theology and philosophy of education, and his understanding of the divine purpose of scholarship for human culture. Included are convocation addresses given at the Free University, parliamentary speeches, newspaper articles, and other talks and essays on the topic of education. Much of the material deals with issues still being debated today including the roles of the family and state in education, moral instruction, Christian education, and vouchers.
Ask for it at your local bookstore.
Previous
Next
Praise for Common Grace
"Abraham Kuyper's Common Grace is founded on a deep devotion to the notions of God's sovereignty and our obligation to participate in the divine call to be obedient to the lordship of Jesus Christ in all areas of life. The release of this multi-volume series is timely because many Christians these days—Wesleyans, Baptists, Lutherans, Catholics, Mennonites, and others beyond the boundaries of Reformed/Presbyterian life and thought—are looking for resources for equipping Christians to find alternatives to the various 'world-flight' spiritualities that have long afflicted the broader Christian community. This work gives us a much-needed opportunity to absorb Kuyper's insights about God's marvelous designs for human cultural life."
"Abraham Kuyper was a profound theologian, an encyclopedic thinker, and a deeply spiritual man who believed that it is the believer's task 'to know God in all his works.' In a day when secular science is seeking to establish hegemony over all knowing, and when postmodern art is threatening to bring an end to art, Kuyper's solid, biblical insights can help to restore perspective and sanity to these two critical areas of human life."
"God's redemption is as wide and high and deep as the expanse of his creation. This is the central message of Abraham Kuyper that has been heard anew by a generation of young evangelicals who have a new appreciation for the importance of Christian culture-making. This book is a wonderful way to meet Kuyper face to face and hear from him firsthand. I look forward to pointing friends and students to this wonderful anthology. It's just what we need."
Previous
Next
General Editors
Jordan J. Ballor
(ThD, University of Zurich; PhD, Calvin Theological Seminary)
Jordan is a research fellow at the Acton Institute and serves as executive editor of the Journal of Markets and Morality. He is also associate director of the Junius Institute for Digital Reformation Research at Calvin Theological Seminary.
Melvin Flikkema
(PhD, Fuller Theological Seminary)
Melvin is Senior Advisor at the Acton Institute. He coordinated the translation of the Abraham Kuyper Collected Works in Public Theology. He was previously the Provost of Kuyper College.